Suiseki Phase Shifter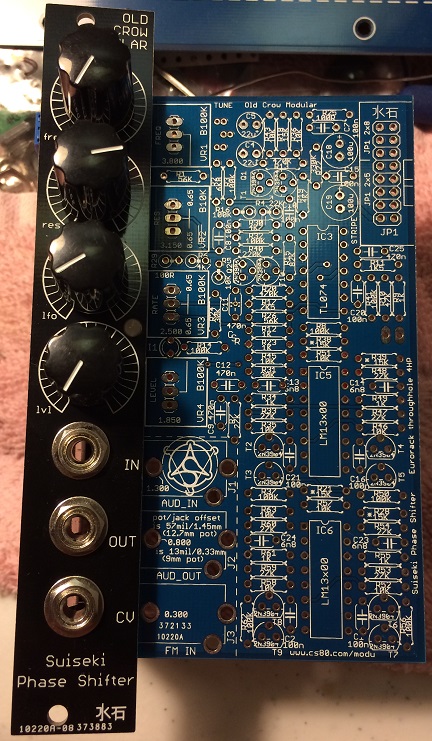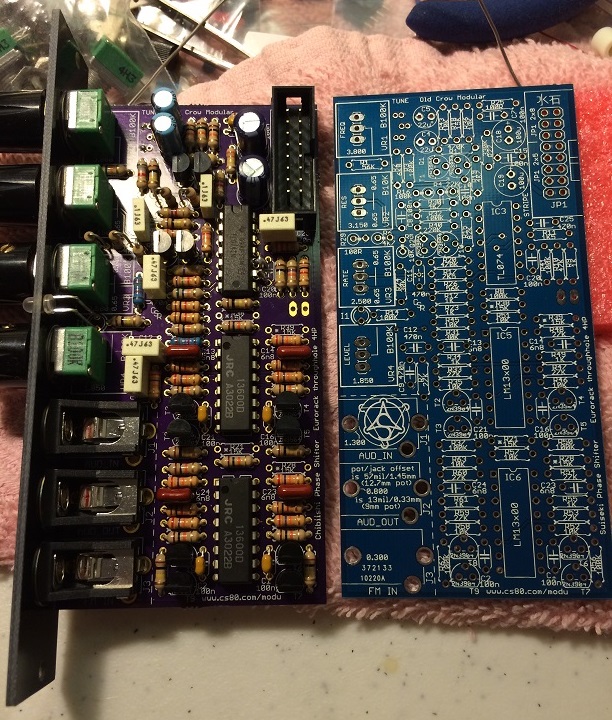 Suiseki in Japanese refers to a decorative formation of small stones, a name I thought fitting for a eurorack implementation of the vintage Small Stone phase shifter. The Suiseki is 4HP module that uses an updated version of the original Small Stone circuit where the long-since discontinued CA3094 OTA+buffer ICs are replaced with widely-available LM13600 or LM13700 dual OTAs. The buffers are provided by discrete transistors as this allows the use of either OTA part number without the effects of the LM13600 bias on the buffer stages. For those interested, Don Sauer explains the 13x00 parts on his site at idea2ic.
The module is 4HP with a 51mm mounted depth. It will run on +-12VDC or +-15VDC.
Suiseki BoM in tab-delimited CSV format
Audio example (Jan Ostmann string tone generator module is audio source)
---
Scott Rider -- 0ldcr0w@0ldcr0ws.n3t